Resources
HEALTHCARE SIMULATION STANDARDS OF BEST PRACTICE™
The Healthcare Simulation Standards of Best Practice™ are designed to advance the science of simulation, share best practices, and provide evidence-based guidelines for the practice and development of a comprehensive standard of practice.
The Healthcare Simulation Standards of Best Practice provide a detailed process for evaluating and improving simulation operating procedures and delivery methods that every simulation team will benefit from. Adoption of the Healthcare Simulation Standards demonstrates a commitment to quality and implementation of rigorous evidence-based practices in healthcare education to improve patient care. Visit the Healthcare Simulation Standards of Best Practice webpage for a more detailed description of each standard.
Click on the standard below to access the full version:
Evaluation of Learning and Performance
Simfographics, Posters, Flipbooks, and Physical Copies
INACSL has created a variety of graphic representations and resources to complement the Healthcare Simulation Standards and for use in your classroom, hospital, lab or at home. Click here to access them.
Click here to download the free simfographics.
Click here to purchase posters.
Click here to purchase the flipbook.
Click here to purchase a print copy of the Healthcare Simulation Standards.
Healthcare Simulation Dictionary
Provided by Society for Simulation in Healthcare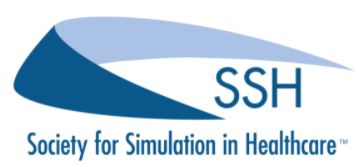 Click here to download the Healthcare Simulation Dictionary.
INACSL Repository of Instruments
The INACSL Research Committee is in the process of creating an evidence matrix to aid simulation educators and researchers to understand the history of simulation measures, background testing, known psychometrics, citations, and corresponding author information. This process started in 2019, and each evidence matrix is noted with the last date a particular tool and/or publication was accessed and reviewed. As of now, "Skill Performance" and "Learner Satisfaction/Self Confidence" citations evidence matrices were uploaded in December 2020, and we are currently working on updating the remaining categories. These updates will be available over the ensuing months. Though the INACSL Research committee is providing this list of categorized citations, we cannot ensure the comprehensiveness of this list or validate any psychometric properties. We suggest proper pilot testing and psychometrics with use.
Click here to learn more.
Best Practices Workshops
Presented by ASPE, SSH, and INACSL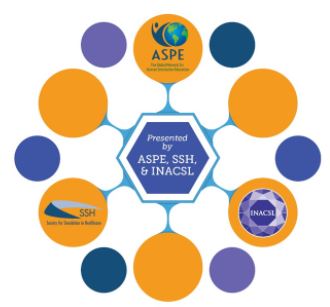 The Standards, Core Competencies and Best Practices in Healthcare Simulation Series is a partnership program of the Association of Standardized Patient Educators (ASPE), the Society for Simulation in Healthcare (SSH), and the International Nursing Association for Clinical Simulation and Learning (INACSL).
This workshop includes four interactive one hour sessions held online via zoom in order to provide better access to this important educational content for simulation professionals from programs of all sizes. The program content is designed to help healthcare simulation educators improve the quality of their healthcare simulation programs and advance their professional development. In addition, workshop faculty will review the simulation standards and resources available to assist educators in advancing simulation in a changing regulatory environment.
Click here to learn more and register.
| Access Date | Quiz Result | Score | Actions |
| --- | --- | --- | --- |
Full Center of Learning Search